The Damned and Dirty is one of the most exciting and innovative acts in the roots tradition. Listening to the songs and quality lyrics you will be impressed and think you ended up in a venue or at a festival in the south of the USA listening to one of the best American bands. Their English is American like it belongs there. See them as a duo and you'll get raw nerves and beautiful little sonic landscapes. They rock, they roar: screaming guitar, wailing blues harp and organ, and vocals that cut you like a knife.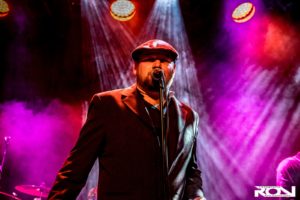 What started out as a side project of Kevin de Harde and Micha Sprenger grew bigger fast after their first release titled The Damned and Dirty in 2012. At first not having planned any live performances they released it digitally for free. Fans of the album started requesting live shows and they knew this was no longer just a side project. In 2014 their previous band officially disbanded, meaning The Damned and Dirty has been their main focus since.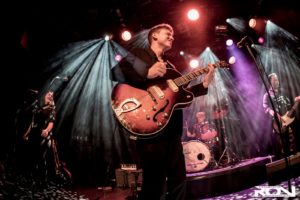 The Damned and Dirty write all of their own songs and they've already produced 4 albums.  Their debut was released in 2012. In 2013 they released their second album Sell Your Soul. Their third album Rolling Into Town was presented in famous Paradiso, Amsterdam in November 2014. In 2015 they released Hoodoo Down, featuring more music styles and guest musicians. Three of their albums have  won the award for "Best Blues Album" (presented by the Dutch Blues Foundation). Something no other blues/roots band in The Netherlands can claim!
In 2016 they released the single "Bye Bye to Ya" in Paradiso (playing support for Robert Cray). In 2017 drummer and producer Mario Goossens (Triggerfinger) starts working with them on a new EP Revelationwhich was presented in February 2018!
Band
Long time collaborator Bram Slinger (Drukwerk) was the first to join our full band. He is a master of anything that has keys. Marlou Vriens provides excellent backing vocals. The band is completed by the rock-steady tandem Dirk van Hoven on bass and Alexander van Meerten on drums.
Erwin Palper has filled a lot of roles for us: producer, recording engineer, mixing engineer, mastering engineer. Since "Bye Bye to Ya" came out in 2017 he also sometimes takes up the role of drummer / percussionist.
The Damned and Dirty have played in venues like Patronaat, P3, P60, Paradiso (solo, but also as support for Robert Cray and Mud Morganfield) and many many more (that was just the letter P). They have appeared on stage at many smaller and bigger festivals in The Netherlands, the United Kingdom, France and Indonesia (Bali Blues Festival 2017).