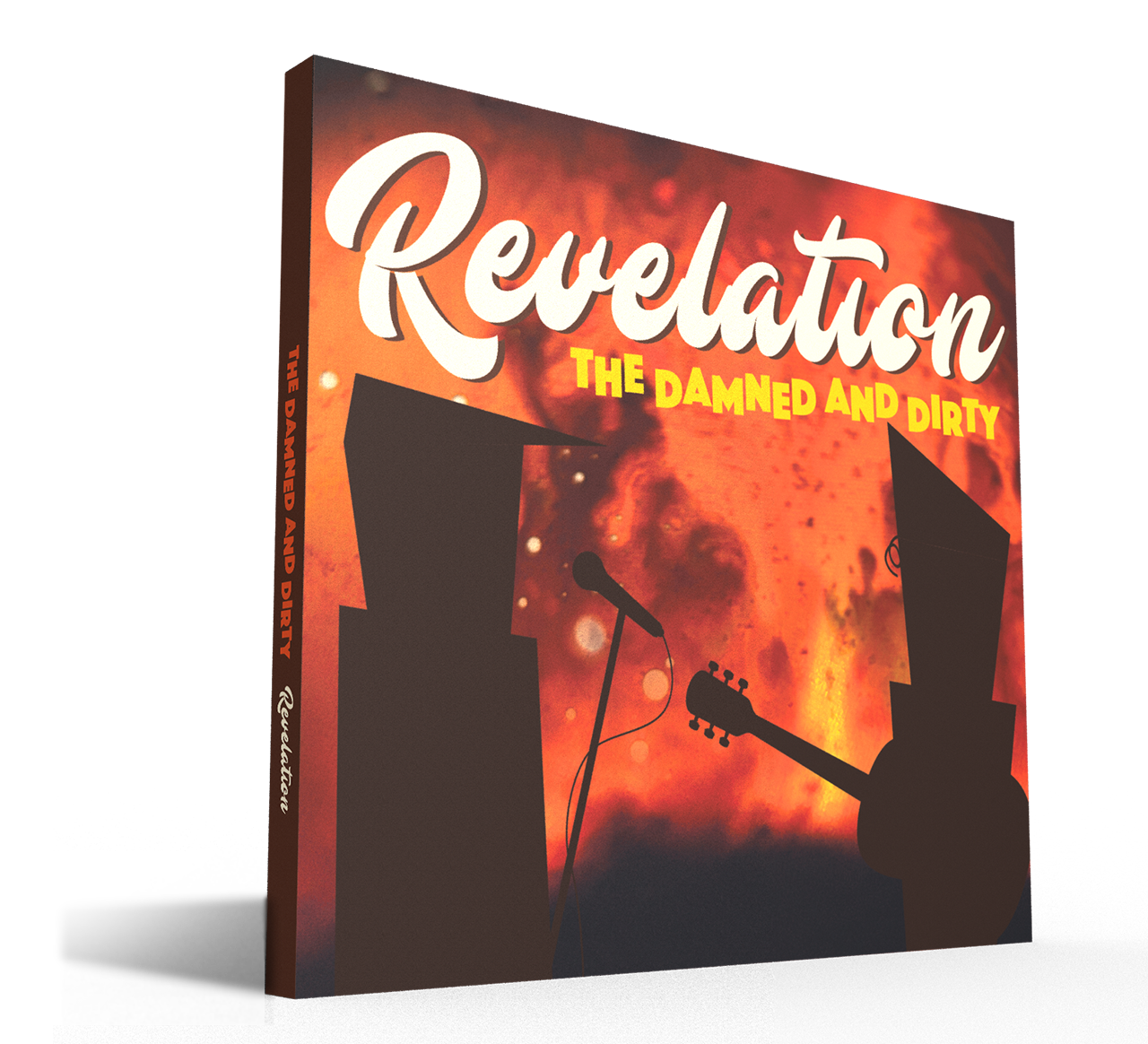 Nieuwe EP Revelation
Ons vijfde album is opgenomen in 2017 in Daft Studios en The Gorio Hills in België. Het album is geproduceerd door Mario Goossens van Triggerfinger.
"Een explosie van geluid dat bruut uit de boxen rammelt. Niks lieflijke blues: dit is manie op muziek gezet." – Bluesmagazine
Luister op Spotify
Koop in onze shop
The Damned and Dirty
The Damned and Dirty is een van de meest opwindende en innovatieve acts in de roots-traditie. Ze leggen de nadruk op pakkende nummers met afwisselend donkere en scherpe teksten met een flinke emmer soul. De sound is in alle opzichten rauw en dwingend. Hun Engels is Amerikaans alsof het daar thuishoort. Als duo of trio (met drums) spelen ze rauw en ongepolijst. Met volledige band rocken en brullen ze met schreeuwende gitaar, jammerende mondharmonica en orgel.
Lees verder